YAESU FT-840 HF (100W)+FM UNIT Installed Collectors Used We Ship FREE Worldwide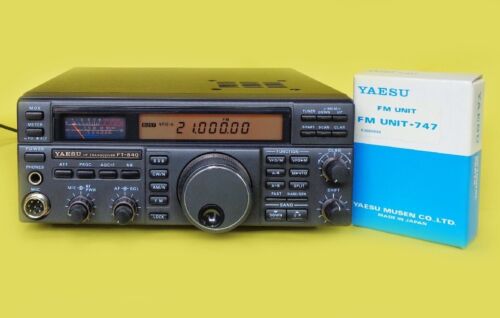 First Ask for Product Availability Before Buying, 09/09/2022 You can buy also on eBay →https://ebay.us/trgUfH
YAESU FT-840 HF (100W)+FM UNIT Installed Collectors Used We Ship FREE Worldwide
YAESU FT-840 HF (100W)+FM UNIT Installed Collectors Used We Ship FREE Worldwide.
★ condition
Since it is old, please use NC / NR.
US/595
Availability: Immediate
Handling time: 2 Days
(if ordered today)
Fast Shipping
Low Prices
Easy Returns
This is a special own stock item. When you complete your order, we will ship immediately.
Delivery time: Courier Europe 5 days, America 7 days, USA and Canada 5 days
Payments: Credit, Debit Accept Also PayPal, Payoneer, Wise
EMAIL : cqhk1x@gmail.com

Any Question or Requirement About The Product Write Us
Error: Contact form not found.
We Receive all Credit and Debit Cards 
*Warning* If you are going to pay with a debit or credit card, read how to make your payment with Debit or Credit card here →