Trio Kenwood Scarce 599 Line T-599S R-599S Pristine Used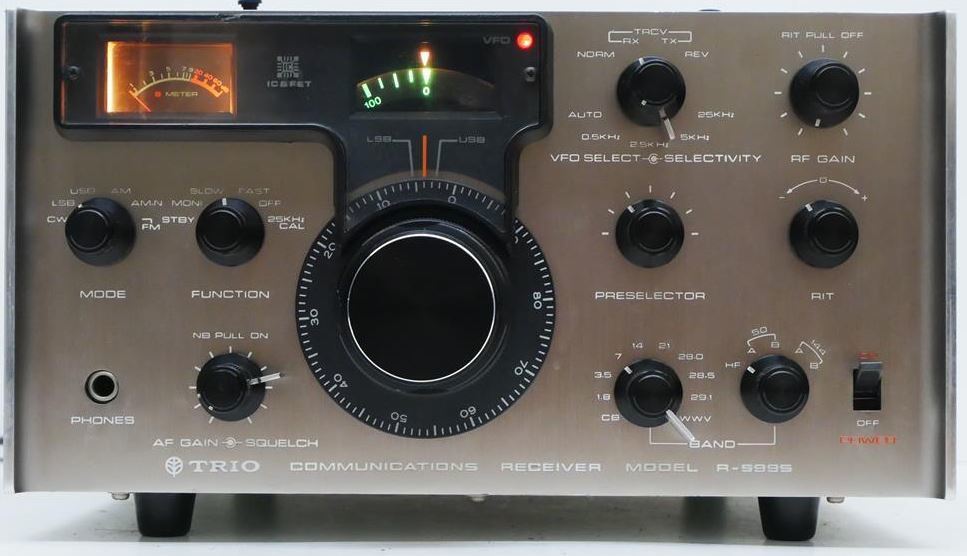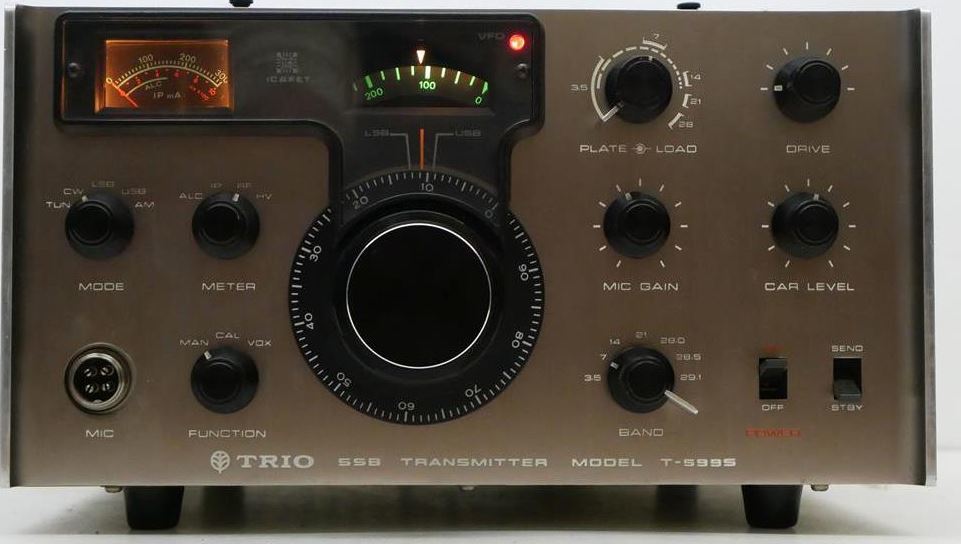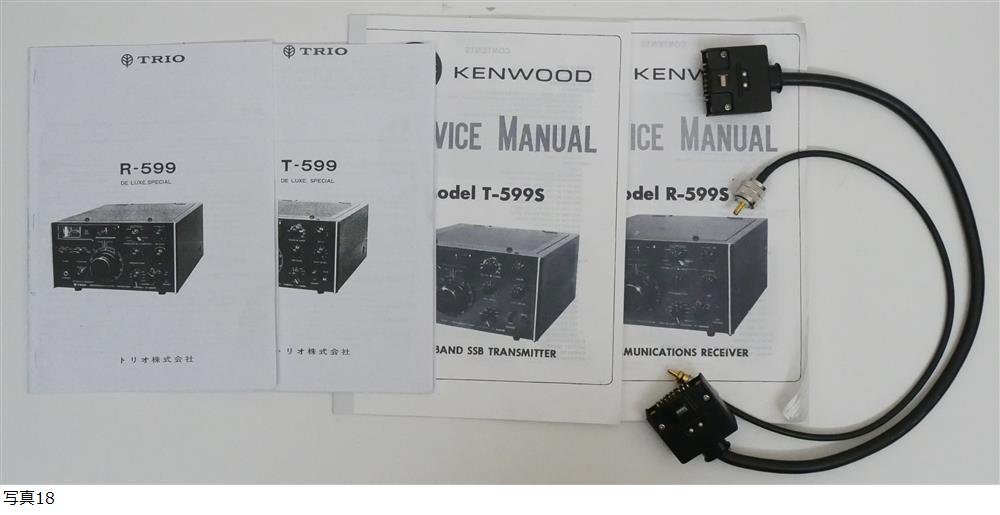 Trio Kenwood Scarce 599 Line T-599S R-599S Pristine Used
Price: US/1800
Availability: Immediate
Characteristics
Trio 599 line T-599S R-599S. It is a product and easily inspects and adjusts (including parts replacement).
Reception is confirmed with SG of 1 μV or less for each band
Reception is good with antenna connection. The hum and gully have also been improved.
(There is a dial position shift in the 21MHZ band, and it does not match the RIT adjustment 0 point.)
V and U have been confirmed to be receivable by SG, but have not been adjusted.
Adjusted the T-599 transmitter and confirmed the transmission with SSB / CW.
The output has been confirmed to be 100W .
It has been confirmed that reception by transive operation can be done without any problem.
The knob related is also beautiful.
The side of the case is matte and repainted. Although it cannot be confirmed in the attached image,
there is one point on the top of the receiver and a slight recess. There are also other scratches.
Please judge the appearance from the attached image and second-hand goods. Those who are concerned about the details should avoid considering it.
The accessories are a transiver cable and a TX / RX antenna connection cable / copy, but
only the instruction manual and English service manual.
(OSC crystal vibration 29.895MHZ for 21MHZ is also attached.
It may be possible to correct the misalignment of the 21MHZ dial by replacing it.
It is an old model, although it has been easily inspected and adjusted. There may be some changes including during transportation
* POWER meter is not included (output confirmation image)
Handling time: 8 Days
(if ordered today)
Fast Shipping
Low Prices
Easy Returns
This is a special own stock item. When you complete your order, we will ship immediately.
Delivery time: Courier Europe 5 days, America 7 days, USA and Canada 5 days
Payments: Credit,Debit Accept Also PayPal, Zelle
EMAIL : cqhk1x@gmail.com

Any Question or Requirement About The Product Write Us
Error: Contact form not found.